Spock ears knitting pattern
Read more at Boing Boing
Read more at Boing Boing
Read more at Boing Boing
---
Josh Harris, founder of Jupiter Communications and, later, Pseudo.com, forwarded a letter to Boing Boing today in which he proclaims to the New York Times that "Pseudo was a fake company," and that the entire enterprise was "an elaborate piece of performance art."
Why did he address this to the NYT?
---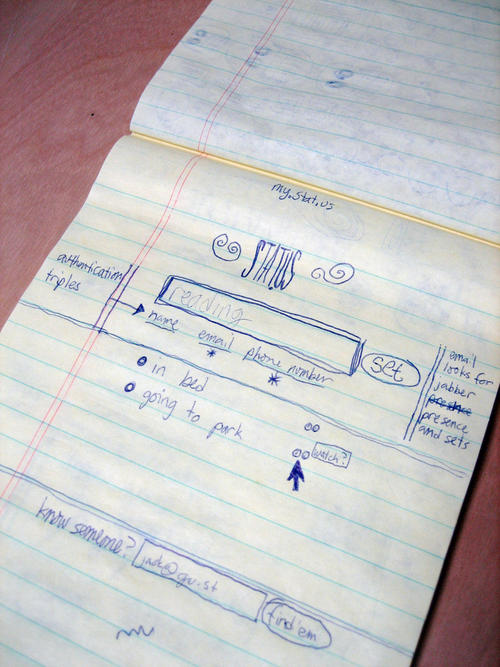 Deeplinking has collected the paper sketches that gave birth to Twitter, Flickr, Vimeo, Abiword, mySociety, and others. Shown here, an early Twitter (stat.us) sketch, from Jack Dorsey's Flickr stream.
---
In order to raise awareness about the various malicious bots looking to colonize your computer via the net, Symantec/Norton have whomped up a couple of downloadable cute malware papercraft bots for you to cut, fold and glue.