Vlad and Boris: Love Song for Sarah Palin, our Alaskan Neighbor
Read more at Boing Boing
Read more at Boing Boing
Read more at Boing Boing
---
Richard Metzger says: From October 8 to November 1, New York's fab Deitch Projects art gallery host my beloved friend Kembra Pfahler's latest show of "butt prints"!
---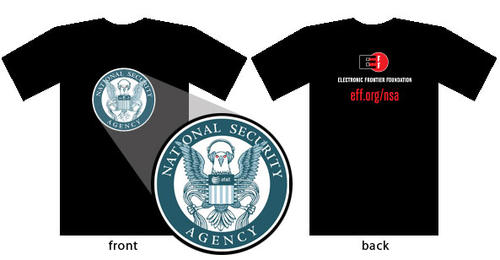 Hugh from the Electronic Frontier Foundation sez, "By popular demand, we have made our NSA logo parody available on a t-shirt!
---
Ron Howard, Andy Grffith, and Henry Winkler revived some old characters in a pro-Obama "call to action." It's funny, cute, sentimental, and incredibly awkward and horrifying all at once.