Magical deer GIF
Read more at Boing Boing
Read more at Boing Boing
Read more at Boing Boing
---
This robot could play you at Pong and probably win. Brownlee has more over at Boing Boing Gadgets. "Unbeatable cyclops robot plays Pong"
---
Time has long history of running cover stories designed to whip up artificial frenzies. The hood on this Satanist has some nice embroidery on it. I wonder if Jenny Hart's seen it?
---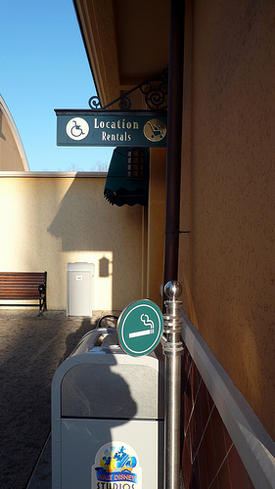 Disneyland Paris is liberally supplied with smoking areas -- which are all roundly ignored by happily puffing Euros swinging their butts at child's-face-height.