Shelley Rickey plays "Tonight, You Belong to Me" on her handmade cigar-box ukulele
Read more at Boing Boing
Read more at Boing Boing
Read more at Boing Boing
---
In MAKE, Vol. 4, Mister Jalopy wrote a "Maker's Bill of Rights." In the introduction, he stated "If you can't open it, you don't own it."
Well, here's a light switch that I paid full price for, but don't really own.
---
MIT student Amit Zoran built a "Chameleon Guitar," an electric instrument with a swappable soundboard. Changing the soundboard to one of a different wood or structure dramatically changes the tone of the instrument.
---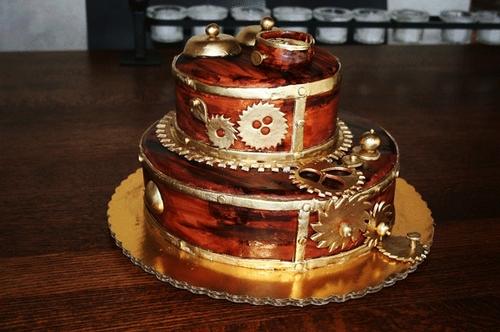 Jake von Slatt sez, "A local baker created this wonderful cake for some lucky steampunk!"
Steampunk Cake! (Thanks, Jake!)