Read more at Boing Boing
Read more at Boing Boing
Read more at Boing Boing
---
Remember back in October when I blogged about a new iPhone app from the South Park guys? Not sure what the whole story is on this one, but our friends at South Park tell us the app has long been completed -- so, well, where is it?
---
Boing Boing Video is teaming up with big beat techno stars Groove Armada for a contest around the duo's new release -- which they're offering online, using an interesting experiment in digital promotion and distribution.
---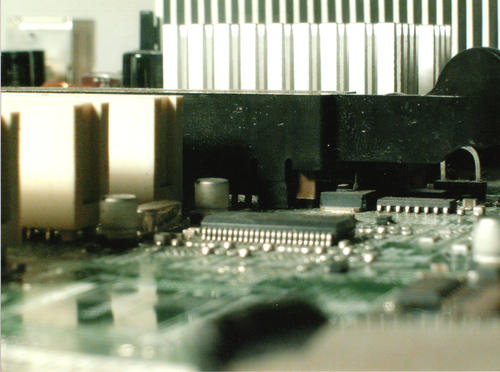 These three striking (and giant) macrofocus photos of PC motherboards (taken by Anne of the delightfully named Cette Merde Est Folle blog) reveal the hidden futuristic cities inside our computer.