Goose doesn't like sweet natured doggy
Read more at Boing Boing
Read more at Boing Boing
Read more at Boing Boing
---
A while ago, I wrote about the launch of Nerd Merit Badges, to be worn by people who want to show off their geeky achievements.
---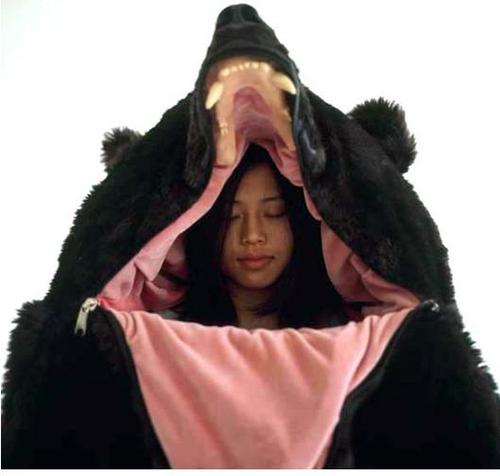 Artist Eiko Ishizawa created this "Great Bear" soft sculpture -- a huge, plush bear fursuit you can sleep in and pretend to have been devoured by.
---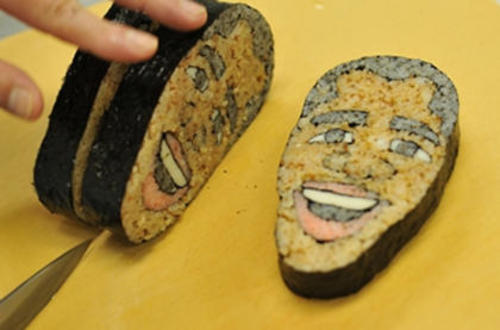 This Japanese sushi chef has developed a fantastic Obama sushi: "Obama's skin is Amis (small shrimp) TSUKUDA煮use. 髪は黒ゴマで、歯はかまぼこ。 Hair is black sesame, fish paste teeth."
すし業界の常識を「CHANGE!」した職人 - MSNスキルアップ (Thanks, Mike Sky!)