Read more at Boing Boing
Read more at Boing Boing
Read more at Boing Boing
---
Forgetomori presents a photo gallery of the worst-dressed aliens ever. 6. The High Collar Look.
Here we see a pair of aliens wearing what seems most uncomfortable looking collars on their robes.
---
Over at Dinosaurs and Robots, Kevin Kidney found an article from a 1954 issue of Popular Science on how to make an abstract mobile. I love the fact that PopSci had articles like this. I want to try making one!
---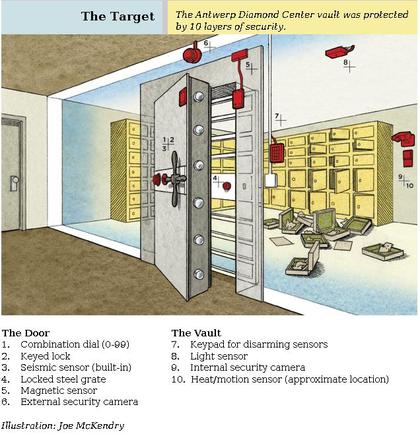 Writing in next month's Wired, Joshua Davis presents a superb feature -- the first person account of Leonardo Notarbartolo, who was convicted of robbing the Antwerp Diamond Center vault of $100 million worth of inventory.