Read more at Boing Boing
Read more at Boing Boing
Read more at Boing Boing
---
Maggie Koerth-Baker is a guest blogger on Boing Boing. A freelance science and health journalist, Maggie lives in Minneapolis, brain dumps on Twitter, and writes quite often for mental_floss magazine.
---
Recently Offworld has gone crafty with new guest blogger Tiff Chow digging up LucasArts inspired amigurumi for both Day of the Tentacle and Sam & Max, which also led us to home-stitched LittleBigPlanet Sack-people based on Space Channel 5 and 60s cereal mascot Fruit Brute (!), and Anna the Red debuts her most adorable bento yet making The Behemoth's Castle Crashers fully edible.
---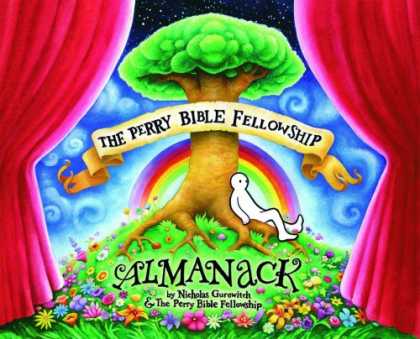 I've you've never read The Perry Bible Fellowship webcomic, now's the time to start. Dark Horse recently published a giant omnibus of material from Nicholas Gurewitch's PBF, The Perry Bible Fellowship Almanack, and it's a concentrated dose of the kind of dark, twisted humor that makes you bark with laughter and look away at the same time.