Kneeling Bench to Prevent Splashing While Peeing
Read more at Boing Boing
Read more at Boing Boing
Read more at Boing Boing
---
It took three years for farmer Hiroichi Kimura and his wife to cultivate heart-shaped watermelons. This year, they shipped 20 of the fruits, which "symbolize their passion for farming and their affection for each other." They sell for 15,750 yen apiece.
---
Douglas Rushkoff - author of the book Life Inc: How the world became a corporation and how to take it back - is a guest blogger.
---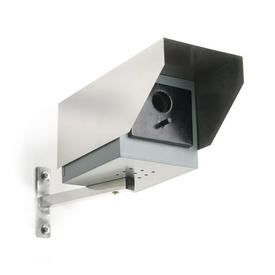 Ali sez, "A birdhouse for sale in a German [ed: Swiss?] mail order catalogue, mimicking a CCTV camera. The model is called 'Wolfgang S.' a reference to the hawkish German Minister of the Interior Wolfgang Schauble who likes spying on everyone in the name of security."
Magazin: Nistkasten Wolfgang S. (Thanks, Ali!)