Read more at Boing Boing
Read more at Boing Boing
Read more at Boing Boing
---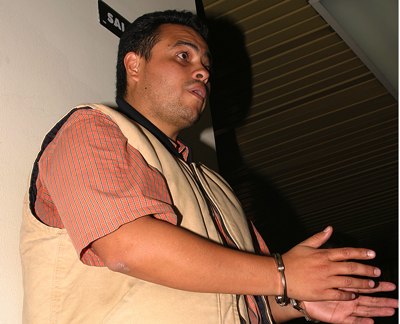 A quick recap of updates this morning on the political crisis in Guatemala follows. Previous posts linked at the bottom.
---
Recently on Offworld, Ragdoll Metaphysics columnist Jim Rossignol used the occasion of Eidos Montreal taking the reigns of the Thief franchise to take a deeper look back at the legacy of the game and the legacy of the people who made it, and the remarkably high bar Eidos will have to reach.
---
Douglas Rushkoff is a guest blogger.
The "Index of Freedom," maintained by the Mercatus Center at George Mason University, is the first-ever comprehensive ranking of the American states on their public policies affecting individual freedoms in the economic, social, and personal spheres.