Read more at Boing Boing
Read more at Boing Boing
Read more at Boing Boing
---
Russell Bates says: "Check out these late-50s commercials for a Washington DC coffee company, starring early iterations of the Muppets doing violent things to each other" From 1957 to 1961, Henson made 179 commercials for Wilkins Coffee and other Wilkins products, including Community Coffee and Wilkins Tea.
---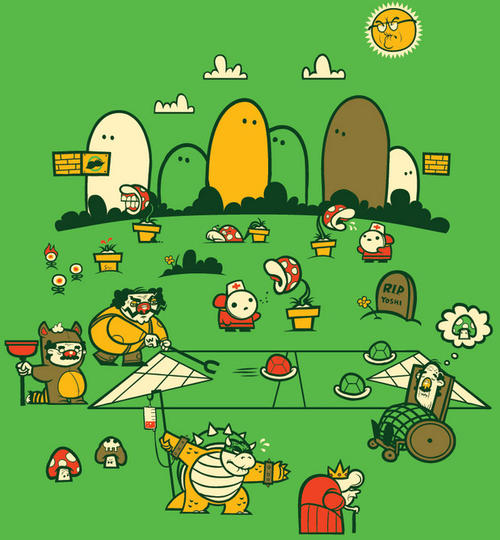 Over on Offworld, our Brandon's spotted this splendid "Mushroom Kingdom Retirement Village" tee.
T-shirt: the Mushroom Kingdom Retirement Village
---
Barry sez, This cartoon appeared in the April 2009 Dollars and Sense magazine (an actual economics magazine), written and penciled by Charles M.