Creepy vintage print ads
Read more at Boing Boing
Read more at Boing Boing
Read more at Boing Boing
---
MIT researchers developed light-detecting fibers that could eventually be woven into a "fabric camera." Instead of counting on a single lens, the new system would use a web of the fibers as a distributed imaging surface.
---
Over at Offworld, we've just dug up what'll probably be the most mind-bending video of the week: the first look at Joe Larson's 'demake' of Valve's PC/Xbox 360 hit Portal, rendered entirely in ASCII.
---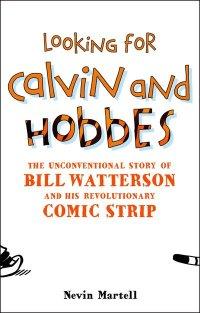 Nevin sez, "To drum up interest in my forthcoming book "Looking for Calvin and Hobbes: The Unconventional Story of Bill Watterson and his Revolutionary Comic Strip," I am offering interested readers a sample chapter from the book, which comes out on October 1 via Continuum Press.