Tweet (#2927943458)
Read more at Boing Boing
Read more at Boing Boing
Read more at Boing Boing
---
Earlier this year, I did a bit of technical work for an artist, Kerry Tribe, on her installation/film project called H.M. It was a remarkable piece. At its core, it was a documentary about a man who had some experimental neurosurgery that left him with an active memory of 20 seconds. What made the piece so remarkable was that it played back on two 16mm projectors, the film being delayed by exactly 20 seconds from one to the other. The film was shot in such a way that the two projections, displaced in time by 20 seconds, worked together uncannily well, sometimes displaying complementary images, and even, in one visually notable part, forming a complete image that spanned over the two screens. It's pretty great.
---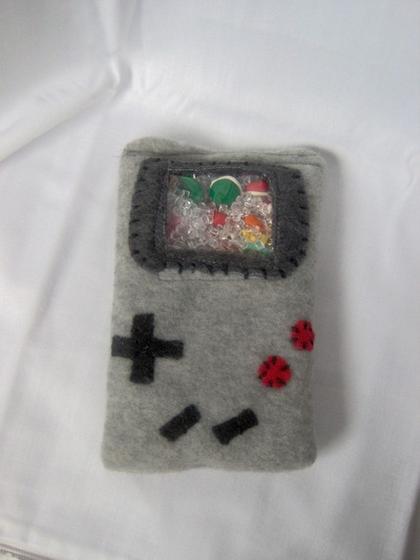 Jill sez, "This handcrafted (Etsy) 'real world' take on Game Boy consists of a felt 'Game Boy' console with little clay marios, luigis, mushrooms, turtles, tetris pieces and other iconic video game characters, and instructions to create scavenger hunts and active play in real physical space - encouraging couch potato gamer kids to spend some time moving around. "
iSpy Gameboy Bag with video game charms FREE Shipping (Thanks, Jill!)
---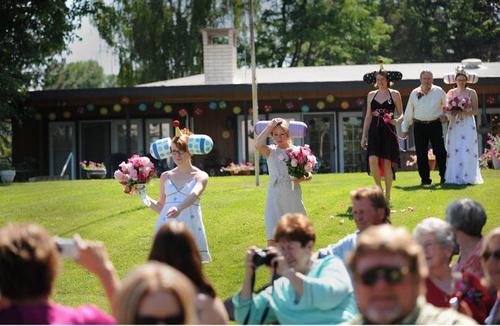 Elissa sez, "These folks did a Katamari Damacy wedding, and it's totally adorable." It certainly is! Look at the centerpieces! Bravo!