Tweet (#2949195734)
Read more at Boing Boing
Read more at Boing Boing
Read more at Boing Boing
---
If you're one of the most likely imaginary people that have been following my posts religiously, you might remember when I posted about the Black Widow turbine-powered Beetle a few days ago. Now, I have some scans from Turbonique's Hot Rotor magazine, which is jam-packed with great pictures of truly bonkers jet-powered vehicles, and jam-unpacked with words.
---
By nature, I'm not a guy particularly interested in safety concerns, but when I saw these massive wheel spikes on this big rig on the 5 freeway the other day, I couldn't help but wonder if having something normally associated with a brutal chariot race is such a hot idea.
---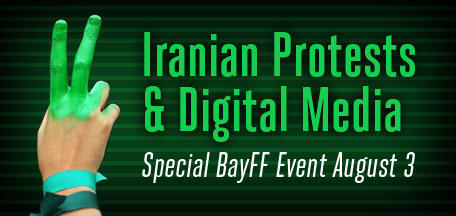 Rebecca from the Electronic Frontier Foundation sez, "Iranians protesting the results of the recent election found an outlet and a means of organizing with the Internet, and showed that new digital media can help free speech and fight repression globally.