Arcade in Congo
Read more at Boing Boing
Read more at Boing Boing
Read more at Boing Boing
---
Mathematics, as presented by Clifford Pickover, is a palace filled with awe-inspiring curiosities. His Math Book: From Pythagoras to the 57th Dimension, 250 Milestones in the History of Mathematics is a 500-page, full-color tour of mathematical highlights from 150 Million B.C.
---
Recently on Offworld, this weekend's Penny Arcade Expo opening has brought with it a tidal wave of new game details and announcements: Ubisoft crosses Splinter Cell with Keyboard Cat, Grasshopper's No More Heroes 2 goes 8-bit (on purpose), 2K reveals BioShock 2's multiplayer in motion, Monkey Island creator Ron Gilbert's DeathSpank gets its debut trailer, and Valve show off Left 4 Dead 2's undead clown-inhabited Dark Carnival.
---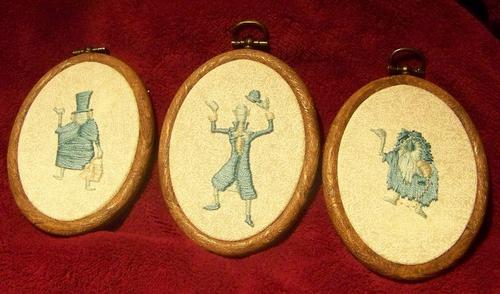 Etsy seller Giddygirlie makes these wonderful Haunted Mansion embroideries to order.
Haunted Mansion Hitchhiking Ghosts CUSTOM embroidery (via Craft) Previously:Haunted Mansion ringtones - Boing Boing Haunted Mansion tombstone winner "burial" photos - Boing Boing The Haunted Mansion at Disneyland - Boing Boing Doombuggies.com's 10th anniversary Haunted Mansion bash: a ... Vintage MAD-style Haunted Mansion sendup - Boing Boing Haunted Mansion costume for sale - Boing Boing Haunted Mansion spiel to be scripted - Boing Boing