Read more at Boing Boing
Read more at Boing Boing
Read more at Boing Boing
---
Even with yesterday's holiday, we still caught up on some of the weekend's biggest news from PAX or otherwise, as Twisted Pixel -- the indie dev behind the recent fantastic one-button Xbox Live Arcade platformer Splosion Man -- unveils Comic Jumper, a superhero run and gun that will change its style as you, well, jump between comics from PowerPuff to Sin City.
---
The Hackney Council had workers paint over an East London mural by famed street artist Banksy. The mural was on a private building and it was painted over by, er, mistake.
---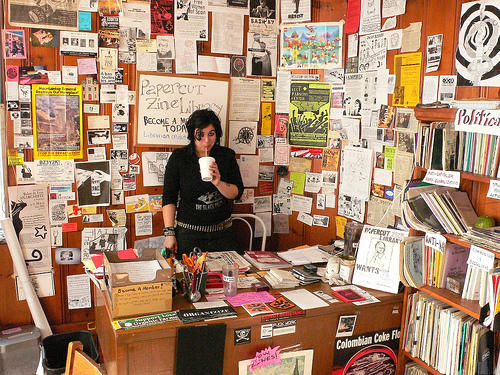 Aaron sez, "papercutzinelibrary.org is 'a free lending library that specializes in independently published media, particularly zines.' They have been kicked out of their space in Cambridge, MA and are desperately looking for a new home.