Plants Vs Zombies fan-video
Read more at Boing Boing
Read more at Boing Boing
Read more at Boing Boing
---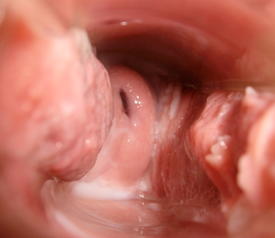 I love the citizen science motivation behind this doula/student midwife's project to photograph her cervix every day through one entire month: "to better understand my cycle and the changes in my cervix throughout the month."
Beautiful Cervix Project (Thanks, Fipi Lele!)
---
I've never used Giottos Rocket Blaster. I just like the way it looks.
From Cool Tools: This rubber rocket doesn't provide as much pressure as Dust-Off.
---
The LA Philharmonic has a brand new Guitar Hero-inspired conducting game that lets you pretend to be music director Gustavo Dudamel.