Tweet (#4344453895)
Read more at Boing Boing
Read more at Boing Boing
Read more at Boing Boing
---
Aman Ali, a BoingBoing guest blogger, is the co-author of 30 Mosques, a Ramadan adventure taking him to a different mosque in New York City every day for a month.
---
Two armed thieves entered the Musée Magritte in Brussels at 10am this morning and made off with surrealist René Magritte's Olympia, valued at £3 million.
---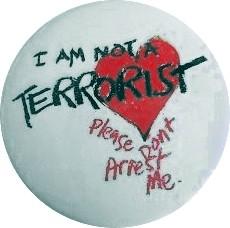 Glyn sez, "In 2005, Boing Boing reported on the arrest of a London geek for the 'crime' of carrying a 'bulky' backpack (e.g., a laptop bag), wearing an 'unseasonably warm' coat (it was one of the coldest July days on record), and 'avoiding the police' (he was looking at an SMS on his phone when he went through the turnstiles and so didn't make eye-contact with the officers there).