Homemade R2D2 steampunk junkbot
Read more at Boing Boing
Read more at Boing Boing
Read more at Boing Boing
---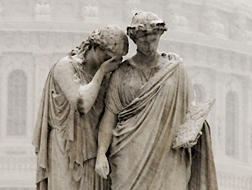 Documentary film-maker Kirby Dick ("This Film is Not Yet Rated") has just released his latest doc, "Outrage," about anti-gay politicians who are secretly gay.
---
Boing Boing guestblogger Mitch Horowitz is author of Occult America: The Secret History of How Mysticism Shaped Our Nation and editor-in-chief of Tarcher/Penguin publishers.
---
Doctor Popular says, Today is 24hour Comic Book Day. Cartoonists all over the world will be taking part in the challenge of creating an entire 24 page comic book in just one day.