Tweet (#4637317685)
Read more at Boing Boing
Read more at Boing Boing
Read more at Boing Boing
---
Ryan Heshka is one of three artists in the "Envirus" show at Roq La Rue in Seattle, opening this Friday, October 9.
---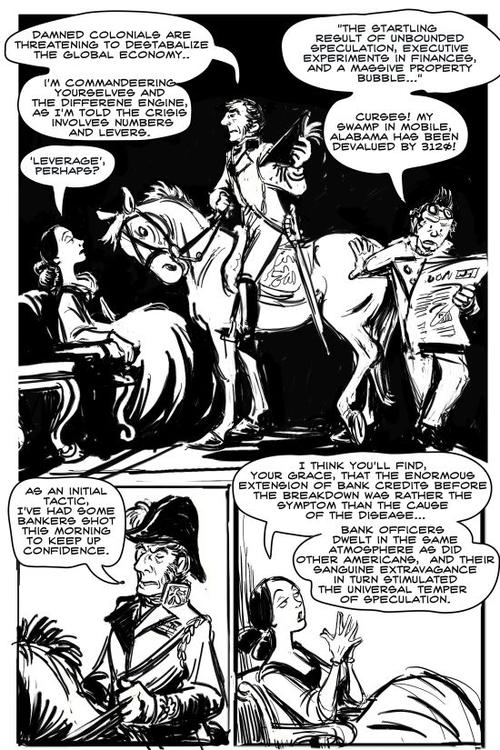 Drew sends us The Thrilling Adventures of Lovelace and Babbage, "An occasional webcomic detailing the adventures of Babbage and Lovelace. Much of the dialogue and ideas taken from Babbage's autobiography and Lovelace's letters, thereby proving that truth is indeed stranger than fiction.
---
The tiny Asian citrus psylid is killing citrus trees in California (High res image from UC Davis here).
Homegrown Evolution has an interesting story about Asian citrus psylid, and ant-sized insect that could spell doom for California citrus.