Sleeping Beauty cosplayers at the aquarium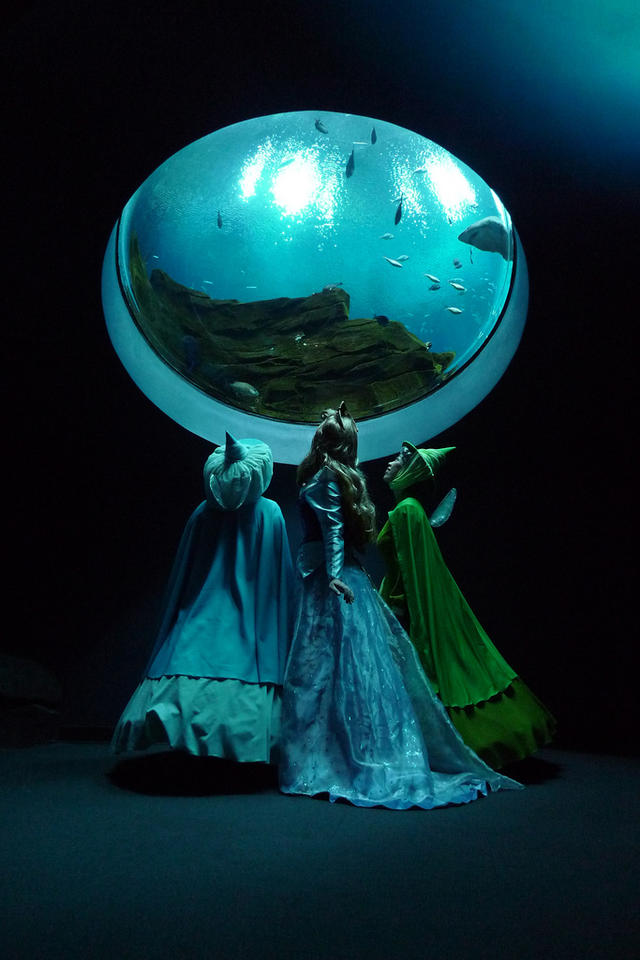 Andrew sez, "This is unbelievable from an amateur photographer. The light, the costumers, the overall keyhole shape, it's spectacular. It looks like a lost Leibovitz outtake and it was shot by an amateur with a point & shoot."
The shot depicts three Sleeping Beauty cosplayers dressed as "Merryweather, Princess Aurora and Flora from Disney's Sleeping Beauty at the Georgia Aquarium during Dragon*Con Night 2009."
Dragon*Con 2009 (Thanks, Andrew!)
(Image: Positive Space)