How the brain works
Read more at Boing Boing
Read more at Boing Boing
Read more at Boing Boing
---
The Center for Democracy and Technology filed two sets of comments (1, 2) to the Federal Communications Commission regarding privacy concerns and expectations that will come along with a national broadband policy that they are currently stumbling towards.
---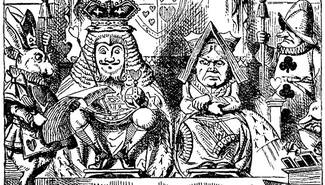 The judges in a Dutch copyright case plagiarized a legal blogger in writing their opinion. The case held that framing and embedding is a form of copyright infringement (a maximalist copyright view that I find pretty dubious as a policy matter), and the relevant section from the opinion, "in case law and legal literature it is generally held that an embedded link constitutes a publication.
---
Join us on our liveblogging page for up-to-the-second coverage of the Apple Tablet-thingy announcement. Xeni's in the reporter moshpit and will be liveblogging from the event.