Cash graffiti
Read more at Boing Boing
Read more at Boing Boing
Read more at Boing Boing
---
Minneapolis/St.Paul based artist Dana Maltby uses a open shutter and a slew of colored lights to create some fascinating images that he calls "light art performance photography." All images are straight from the camera, no photoshop, no computer manipulation at all; not even cropping or adjusting.
Here is a link to a video that shows how he makes light paintings
---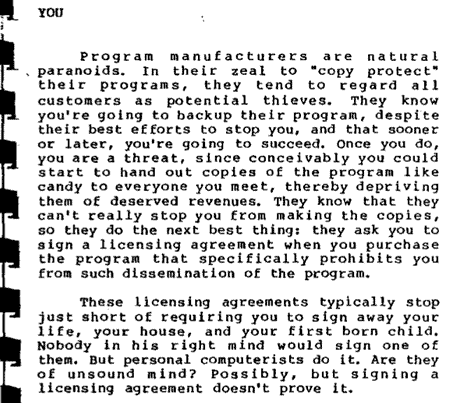 David sez, "I recently found a copy of the computer manual that came with my family's first computer in 1983. Not only is it humorously written, but it also rants against EULAs and recommends circumventing software copy protection to make personal backups of programs you lawfully purchased.