Rii Mini Wireless Keyboard
Read more at Boing Boing
Read more at Boing Boing
Read more at Boing Boing
---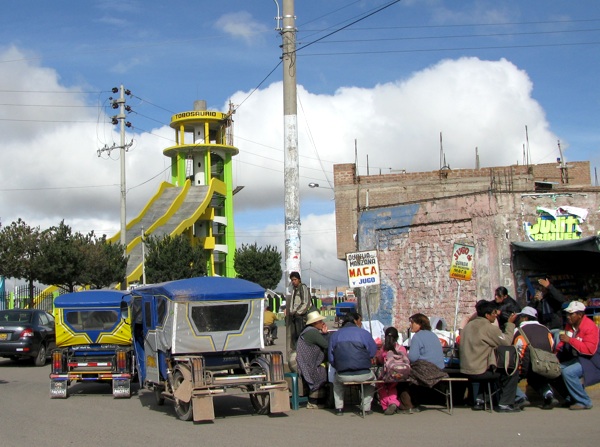 (As part of his research for a book he's writing on microfinance, Bob Harris took a trip through the Peruvian Andes, including Cusco, Lake Titicaca, Machu Picchu, where he studied the architecture, refused to try corn-and-human-saliva beer, imbibed in coca tea ("maybe the best damn thing I ever drank"), and visited with people who live on floating islands made out of reeds.
---
Today at Institute for the Future, Jerry Paffendorf is telling us about Loveland, his art/game/activism project to sell real land in Detroit, Michigan inch-by-inch, for $1/inch.
---
Glenn Reynolds, who you may know as the guy behind Instapundit, has a Popular Mechanics web feature up about the HondaJet.