Cast-art depicting broken-bone X-rays
Read more at Boing Boing
Read more at Boing Boing
Read more at Boing Boing
---
Raj Panikkar sez, "We're screening a film called 'At Home By Myself... With You' (directed by Kris Booth, starring Kristin Booth - no relation) at The Royal in Toronto this week.
---
Paul sez, "We have been putting this together for a week or so and thought you might like it. Looks like I am going back to school to be a systems engineer, haha."
I like that they've color-coded for "low-stress," "benefit to society" and "satisfaction." However, on these three counts, I'm unsurprised to see that "science fiction writer" didn't make the cut.
---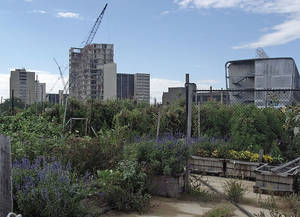 The city of Detroit is proposing to give over a quarter of its land to be turned into "semi-rural" fields and farms, with the surviving neighborhoods standing in "pockets in expanses of green." The proposal is politically charged (serving a death-sentence on a whole neighborhood is bound to be controversial) but the idea of "downsizing" Detroit seems to have wide acceptance.