Printing from the iPad
Read more at Boing Boing
Read more at Boing Boing
Read more at Boing Boing
---
Dwarf Fortress, an intimidating old-school city-building game, is famous for its vast scope and difficulty. Technically a roguelike, it allows players to construct elaborate underground civilizations -- and even the entire world they are set in -- then crushes them with goblin invasions, lava flows and micromanagement.
---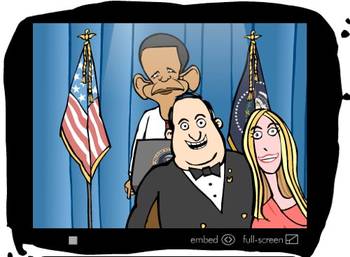 Laura sez, "Mark Fiore just won a Pulitzer Prize for editorial cartooning for his animated works appearing on SFGate.com. I spoke with Fiore about what's next for him, and he said he'd like to take his freelance shop mobile.
---
Troy Smith, of Rock Hill, South Carolina, was charged with assault and battery charges after allegedly using a 4 foot long ball python as a weapon.