Ribs in a can (and other delights)
Read more at Boing Boing
Read more at Boing Boing
Read more at Boing Boing
---
Bob Self says: The Los Angeles branch of Dr. Sketchy's Anti-Art School (a figure drawing cabaret for artists and art voyeurs) is celebrating its one-year anniversary under the leadership of the team at Baby Tattoo (an independent art book publishing company) this Sunday at 7:00 PM.
---
Hey, Portlanders! I'm on my way today to the Powell's location in Beaverton at 2PM for the latest stop in my For the Win tour.
---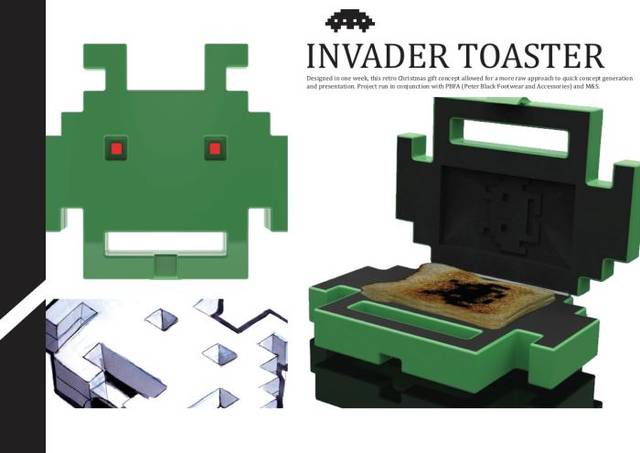 Chris Naylor, a student designer in London, designed this jim-dandy Space Invaders toaster that toasts individual invaders into your bread. I would absolutely buy one of these if he went into production.