Kindle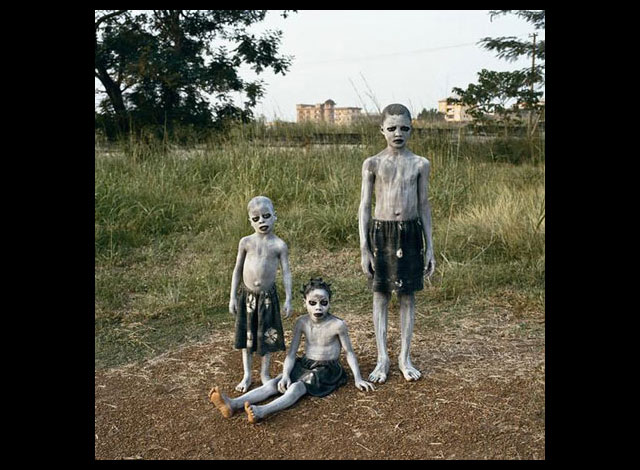 Junior Ofokansi, Chetachi Ofokansi, Mpompo Ofokansi, Enugu, Nigeria / 2008, Digital C-Print
The first time I blogged the work of South African photographer Pieter Hugo was back in 2005, when his "The Hyena and Other Men" series, featuring Nigerian street performers next to their feral companions, was just beginning to percolate through the internet.
Hugo has since focused his attention and his lens to Nollywood, the hub of Africa's cinema industry. Nollywood is said to be the world's third-largest center of moviemaking, next to Hollywood and Bollywood. The film production centers in the southern Nigerian cities of Enugu and Asaba, where Hugo shot the portraits in his series, crank out some 1,000 low-budget features each year.
Hugo's Nollywood series and the earlier Hyena series are now on display at Shoshana Wayne Gallery in Santa Monica, California, through May 29. The gallery has kindly provided Boing Boing with a preview of selected works.
You can purchase a book of Hugo's Nollywood images here. The book includes short fiction on the chaotic Nollywood filmmaking process by Chris Abani, and an essay by Zina Saro-Wiwa about the industry's explosive growth and what it means to Nigerians.
If you're interested in purchasing one of the nearly life-sized prints (they really are amazing to behold in person, at about 5 feet 6 inches tall and wide), contact Shoshana Wayne Gallery at mail@shoshanawayne.com or 310.453.7535.
Pieter Hugo: Nollywood (Shoshana Wayne Gallery)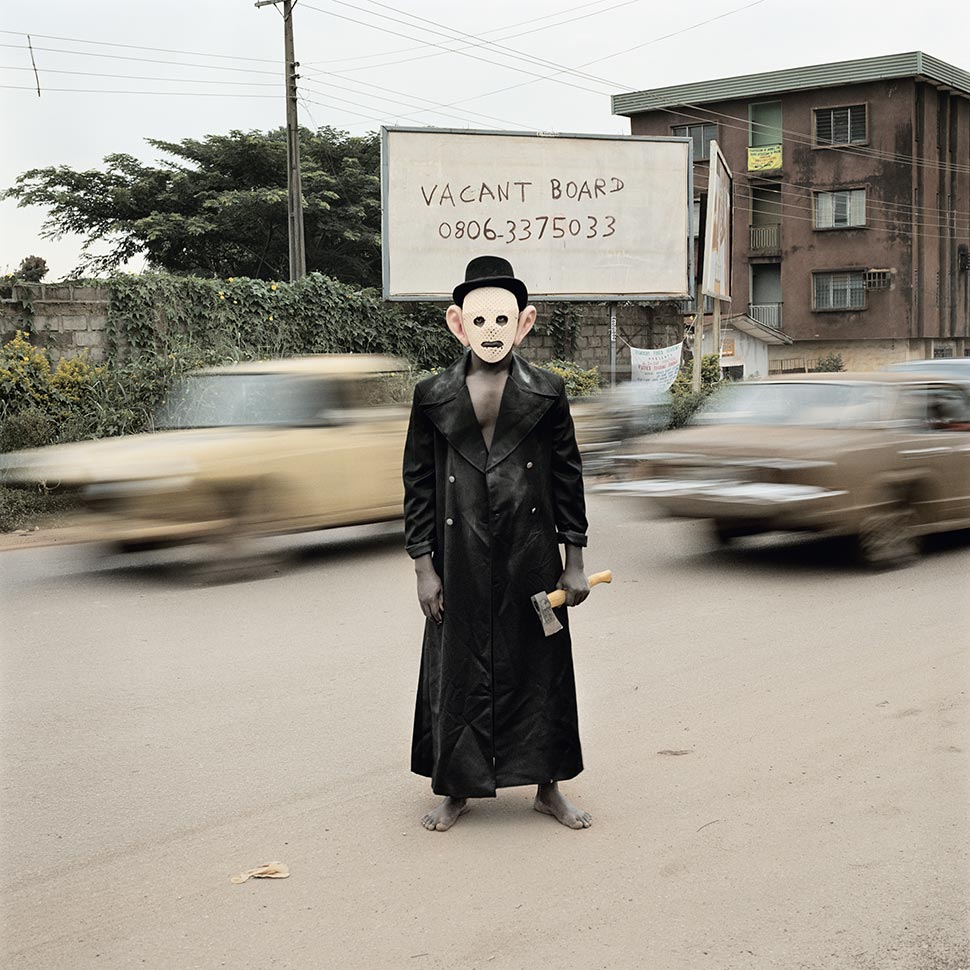 Escort Kama, Enugu, Nigeria / 2008, Digital C-Print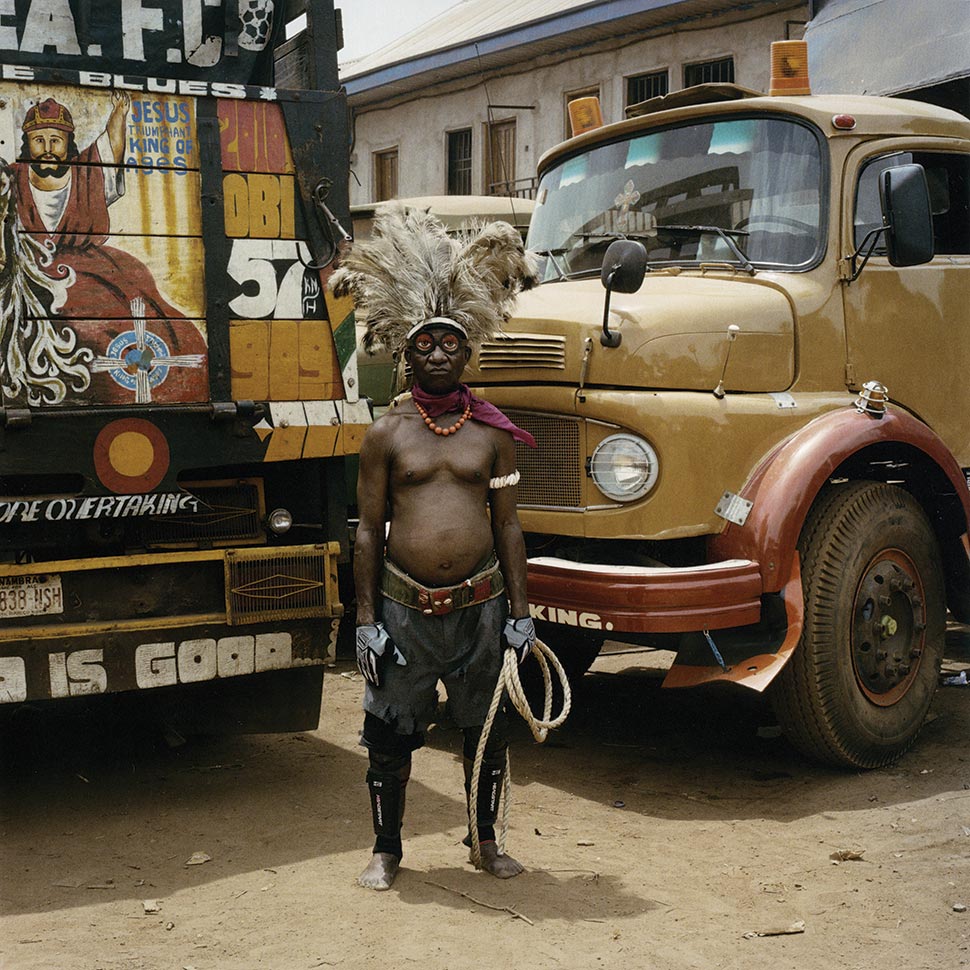 Fidelis Elenwa, Enugu, Nigeria / 2009, Digital C-Print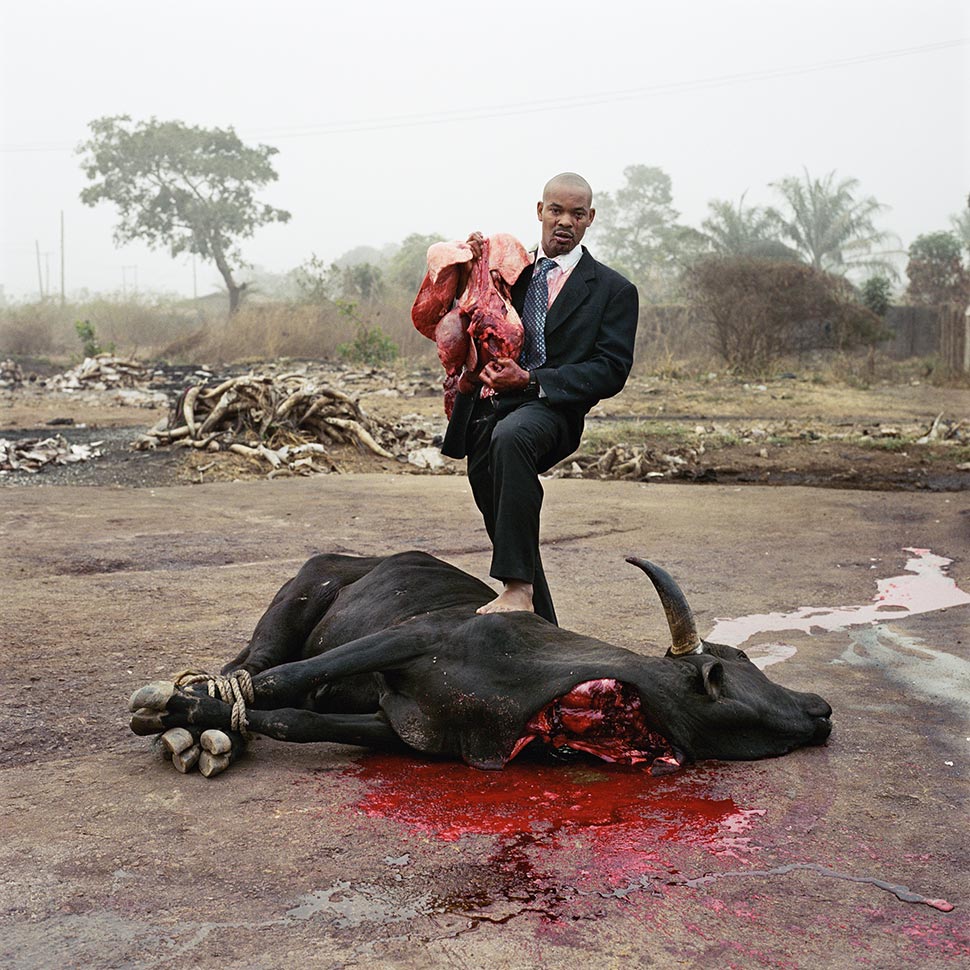 Gabazzini Zuo, Enugu, Nigeria / 2008, Digital C-Print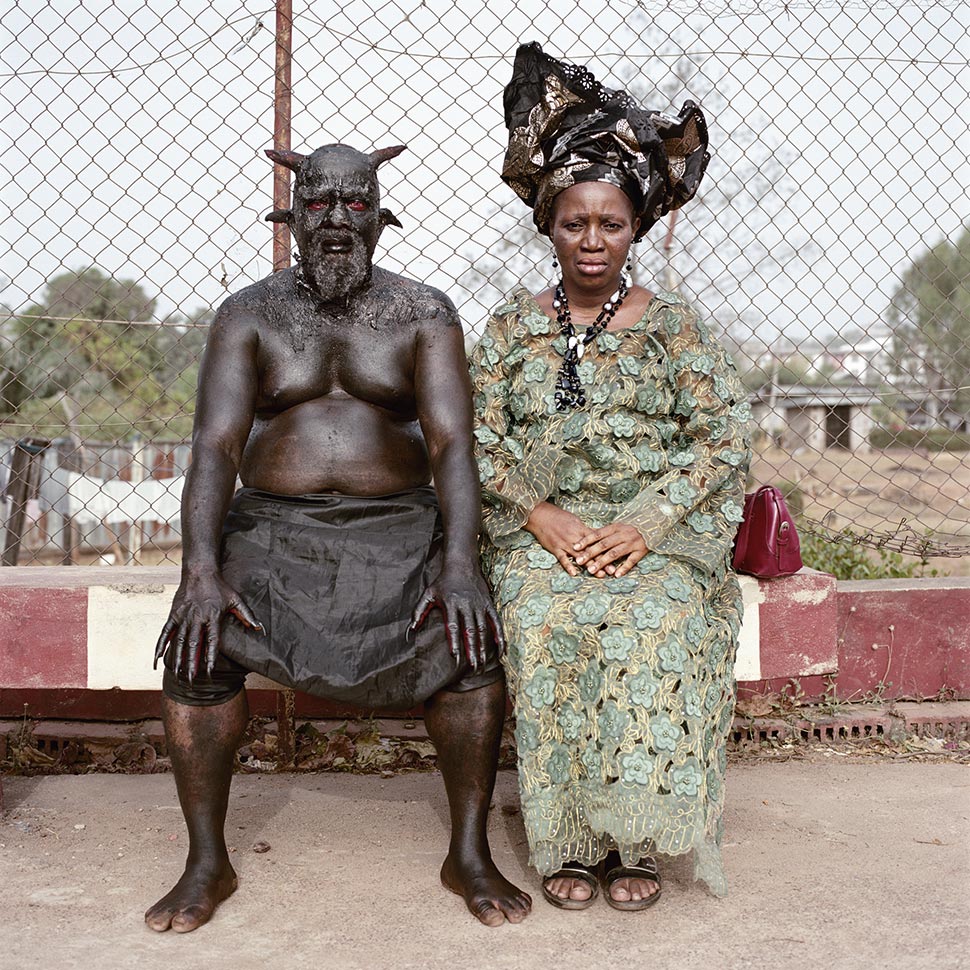 Chris Nkulo and Patience Umeh, Enugu, Nigeria / 2008, Digital C-Print
Boing Boing editor/partner and tech culture journalist Xeni Jardin hosts and produces Boing Boing's in-flight TV channel on Virgin America airlines (#10 on the dial), and writes about living with breast cancer. Diagnosed in 2011. @xeni on Twitter. email: xeni@boingboing.net.
More at Boing Boing