Sex shop to give away pope condoms in the Netherlands
Read more at Boing Boing
Read more at Boing Boing
Read more at Boing Boing
---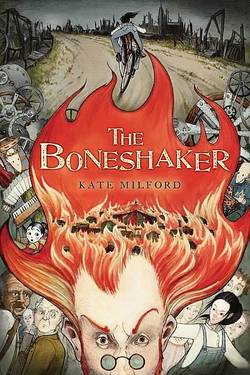 Kate Milford's debut YA novel The Boneshaker (not to be confused with Cherie Priest's excellent, award-nominated novel of the same name) is a fine, darkly magical story set in turn-of-the-20th-century Missouri, in a small and haunted town called Arcane.
---
I went through a phase in grade school where I was totally obsessed with Mount St. Helens. I read everything I could my grubby, little paws on.
---
"Rockabilly" is an original mandala painting in sharp white, bright red, and glossy black on a recycled 12" vinyl record.
My record bowls are hand painted in original psychedelic patterns, heated, and lovingly sculpted into uniquely organic, flower-like forms.