Massive packing-tape spider-web
Read more at Boing Boing
Read more at Boing Boing
Read more at Boing Boing
---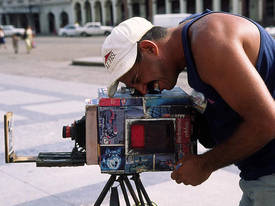 The "Cuban Polaroid" is a super-low-tech all-in-one film camera, developed to take on-demand souvenir snaps: It was a wooden box with the bellows and lens from a folding camera mounted at one end with a complete darkroom inside.
---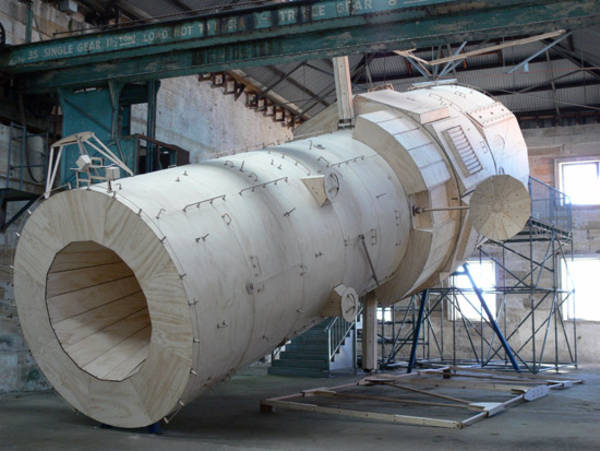 Peter Hennessey, an Australian artist, builds 1:1 models of spacecraft out of plywood. He's done the Hubble, Voyager, Mission Control, and the Lunar Rover.
peter hennessey: my hubble (via Make) The Planet of Storms - 1962 Russian science fiction movie - Boing ...
---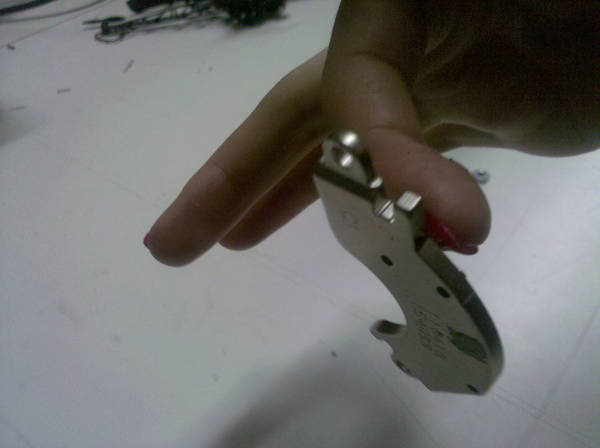 Leigh sez, "This weekend some friends and I decide to try sticking magnets to our fingers with various manicure technologies. I've written up the results - for science!"
Quinn Norton and others have had magnets implanted in their fingertips, which is very interesting, but slightly icky, and Quinn's magnet fragmented and kind of swam around in there for a while.