Double Rainbow: The Song
Read more at Boing Boing
Read more at Boing Boing
Read more at Boing Boing
---
Apparently, dead things are not safe from the oil spill's onslaught. Archaeologists are worried about damage the oil could inflict on shipwrecks—both 19th century and WWII U-Boat flavors—and important coastal historic sites.
---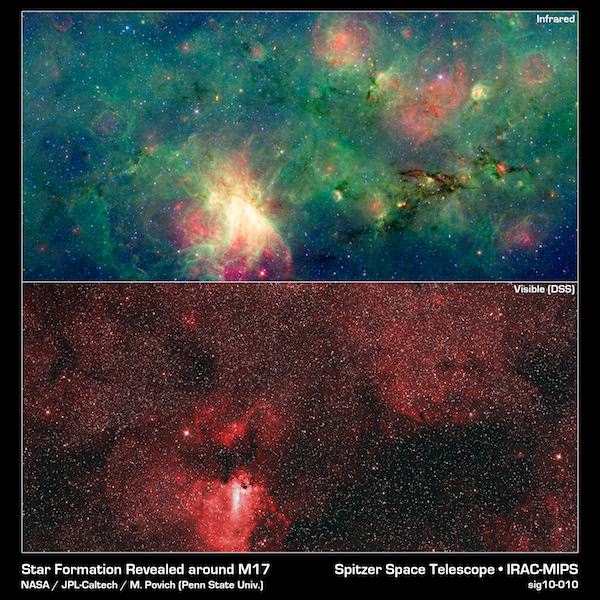 Our astronomer friends at NASA's Jet Propulsion Lab have just released a new picture from the Spitzer telescope. The Spitzer infrared view is on the top, and the visible-light view is shown on the bottom.
---
This Saturday in San Francisco, the Rock Poster Society and American Poster Institute are teaming up for Flaststock 25 -- By the Bay, a huge rock poster show in Golden Gate Park's Hall of Flowers.