Kindle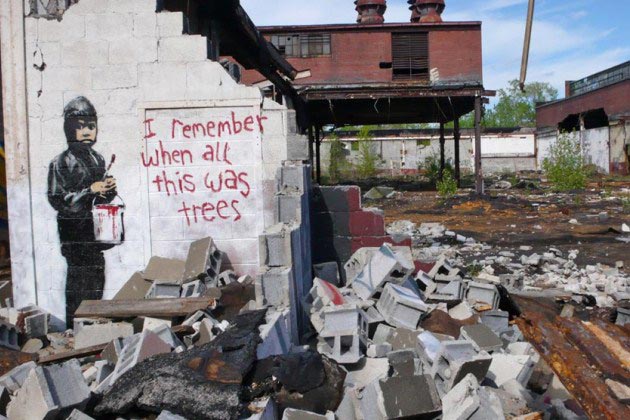 The recently-applied work of street artist Banksy at an abandoned Packard auto plant in Detroit, Michigan. A local gallery promptly dug up and relocated the wall to their space, sparking controversy.
(via Oxblood Ruffin).
Update: Here's a photo of the Detroit Banksy after relocation. (thanks, Michael David Murphy)
Boing Boing editor/partner and tech culture journalist Xeni Jardin hosts and produces Boing Boing's in-flight TV channel on Virgin America airlines (#10 on the dial), and writes about living with breast cancer. Diagnosed in 2011. @xeni on Twitter. email: xeni@boingboing.net.
More at Boing Boing