Cartoon about prohibition: The Flower
Read more at Boing Boing
Read more at Boing Boing
Read more at Boing Boing
---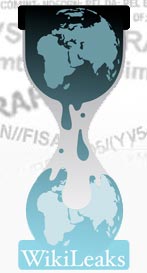 The initial response to the Wikileaks Afghan document leak from the Pentagon and White House focused largely on the documents' purported irrelevance as "old news," and general condemnation of the leak as a violation of federal law.
---

Sources at YouTube tell us that online video giant will soon increase the maximum duration of uploaded video clips from 10 minutes to 15 minutes.
---
The video to "Brain Games," the third track from Arman Bohn's Atari 2600-inspired "Bits" album, was created using drawings made on a Nintendo DSi. These elements were combined with traditionally-shot footage in After Effects, resulting in a monochrome 1080-line-high heap of pixels.