Kindle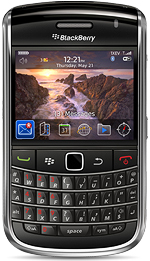 Blackberry mobile device service will be blocked in the United Arab Emirates beginning this October, after device maker Research in Motion effectively refused to comply with government demands that make the phones easier to surveil. Saudi Arabia will soon do the same.
Other countries, including India and the Gulf state of Bahrain, have also raised concerns about BlackBerry messaging features, but have not decided to block them outright.
I wonder what this means about other smartphone services that remain available in these same states?
Boing Boing editor/partner and tech culture journalist Xeni Jardin hosts and produces Boing Boing's in-flight TV channel on Virgin America airlines (#10 on the dial), and writes about living with breast cancer. Diagnosed in 2011. @xeni on Twitter. email: xeni@boingboing.net.
More at Boing Boing