Koreans! How to swear in English (NSFW)
Read more at Boing Boing
Read more at Boing Boing
Read more at Boing Boing
---
The appeal of the Telenoid R1 robot cannot be denied (otherwise it will sneak into your bedroom at night and kill you).
---
The Mayor of Mt. Holley says: "Inspired by the Retro Wireless Handset project from Make Vol. 20, I decided to mod a Bluetooth earpiece for my phone out of a kid's plastic toy gun." He adds, "I've been debating on painting it to look like a real gun."
---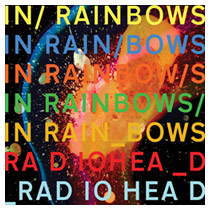 TorrentFreak reports that the RIAA and FBI are sending takedown notices to people sharing Radiohead's "self-released" album "In Rainbows," which was released in MP3 form at the time for whatever fans wanted to pay (though there were some oddly conflicting messages later from the band's management).