Kindle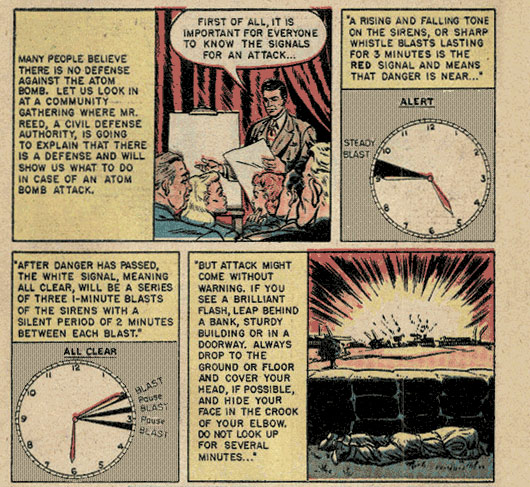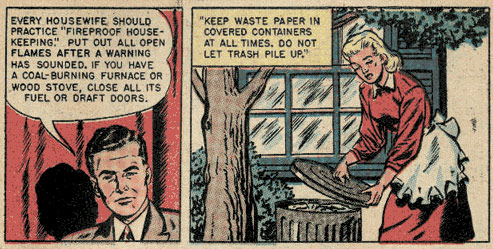 From Ethan Persoff's "Comics With Problems, this 8-page bomb scare tract: If an A-Bomb Falls. Good to know that a housewife who keeps her husband's home tidy and free of stray trash is also protecting her family from certain nuclear death.
This week marks the anniversary of the bombing of Hiroshima in 1945. For the first time in 65 years, the United States sent an envoy to the commemoration ceremony which took place today in Japan.
More bomb comics from Persoff's collection: The Atomic Revolution, and The H-Bomb and You.
Boing Boing editor/partner and tech culture journalist Xeni Jardin hosts and produces Boing Boing's in-flight TV channel on Virgin America airlines (#10 on the dial), and writes about living with breast cancer. Diagnosed in 2011. @xeni on Twitter. email: xeni@boingboing.net.
More at Boing Boing