Selling fake melted food as a seat saver
Read more at Boing Boing
Read more at Boing Boing
Read more at Boing Boing
---
During the recent election, the U.K. government promised a vote on overturning 2004's ban on fox-hunting, the psychopathic British bloodsport whereby foxes are ripped to shreds by dogs after being chased to exhaustion.
---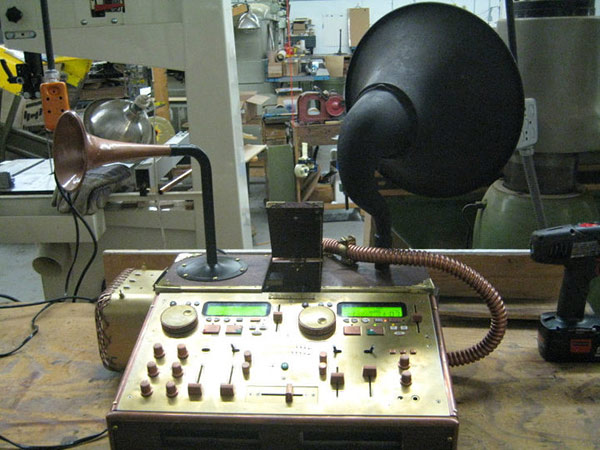 Boing Boing reader Lord Baron Joseph C.R. Vourteque of the group SteamPunk Chicago shares photos of this spectacular home-modded gizmo with us, and says, For the past month my friend Evad and I have been working on our (Extra-ordinary) Aural Fusionoscope & Amplification Machine, a glorified pseudo-Victorian way of saying "DJ rig."
Do pray pass the smelling salts, for I believe I may faint from sheer delight.
---
We are thrilled to announce the winners of our Outside Lands 2010 ticket contest! We asked readers to compose a song about why they want to attend the massive music/culture festival in Golden Gate Park next weekend, August 14-15.