Kindle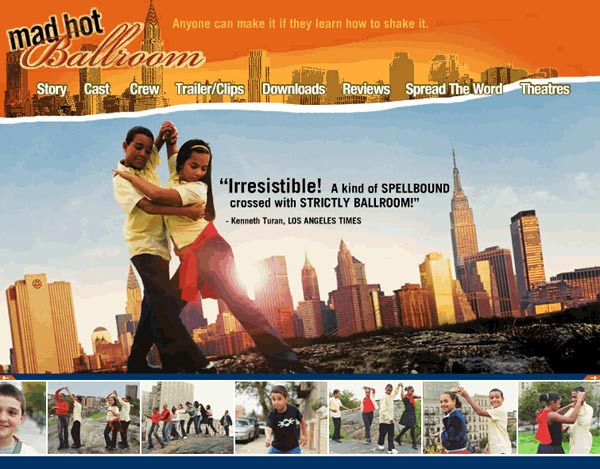 Many people tend to underestimate young people's capacities for thinking about weightier topics that affect their lives. I have always believed that documentaries can be a great way to get them engaged in larger issues, but the documentaries have to be sufficiently entertaining.
Following is an assortment from the last 10 years that I feel do both: they are interesting and can help young people view the world with a more sophisticated outlook. Maybe mix one of these into your movie night list, and share your own recommendations in the comments!
Mad Hot Ballroom - 2005
This is my personal favorite on this list, and great viewing even if you don't have kids in your life. Follow elementary students as they train for a ballroom dance program developed in the New York City Public School system.
Amazon reviews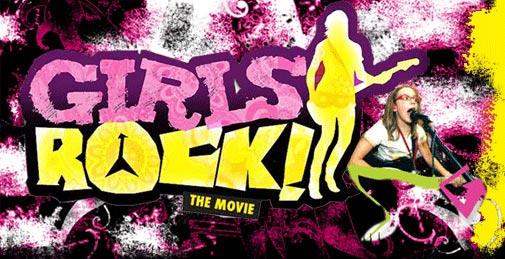 Girls Rock! - 2007
Follows girls and young women at Rock 'n' Roll Camp as they try to break free of the conformity expected of them at home. Watch them become self-possessed badass rocker chicks!
Film site [girlsrockmovie.com]
Amazon reviews
Bowling For Columbine - 2002
I like this movie because it's a great jumping-off point for discussing media manipulation and propaganda, even more so than for discussing gun violence.
Film site [bowlingforcolumbine.com]
Amazon reviews
Frontline: The Merchants of Cool - 2001
Speaking of media manipulation, Boing Boing contributor Douglas Rushkoff put together this classic must-see coverage of how young people are manipulated as consumers. As someone who has been paid to sell stuff to the "tween" and "yurban" markets, I can attest to much of what's covered here.
Program site [pbs.org]
Amazon reviews
Spellbound - 2002
The charming classic about finalists at the 1999 National US Spelling Bee.
Amazon reviews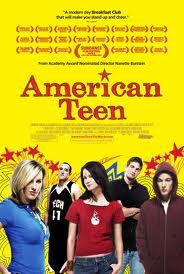 American Teen - 2008
This film follows a group of high school seniors in my home state of Indiana, but it could be just about anywhere in small-town America.
Film site [americanteenthemovie.com]
Amazon reviews
Jesus Camp - 2007
An unvarnished look at evangelical Christianity and home-schooled believers at a North Dakota religious camp for youth.
Film site [jesuscampthemovie.com]
Amazon reviews
Louder Than A Bomb - 2010
This film is making the festival rounds right now. What I like about this look at the Chicago poetry slam scene is that there's a real range of experiences among the young people depicted. Taking young people to a local film festival is always a great idea, too, so see if you can find this!
Film site [siskeljacobs.com]
Andrea James is a writer, director, producer and activist based in Los Angeles. Her work often focuses on consumer activism, the free culture movement, exogenous mysticism, humor, and LGBT rights.
More at Boing Boing