Kindle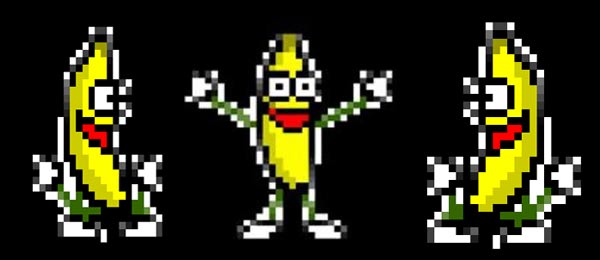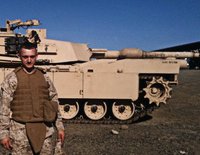 According to this bizarre news item, one Carlton Kohnert—an enlisted Marine, shown on duty at left—dressed up in a child's yellow banana costume, exposed himself to a woman at the local Wendy's restaurant, then drove around on a ranch brandishing a shotgun and yelling about white power. A 21-year-old male friend and an 18-year-old girl were with him during the banana-clad spree:
"The banana costume has been seized and put into evidence," [Clallam County Sheriff's Sgt. Randy Pieper ] said. "[Kohnert] couldn't really tell us why he was in the costume. "All we know is he was drinking earlier in the day, but he didn't really have a reason for the costume."

(...) After leaving Port Angeles, the group made a stop at Four Seasons Ranch, where Kohnert -- still dressed in the banana costume -- got out, brandished a shotgun and began yelling, Pieper said.

"We believe he was yelling something or other about white supremacy," Pieper said.
More, including details gleaned from the banana-man's Facebook,
at Seattle Weekly
.
[Via the BB Submitterator, David Carroll]
Boing Boing editor/partner and tech culture journalist Xeni Jardin hosts and produces Boing Boing's in-flight TV channel on Virgin America airlines (#10 on the dial), and writes about living with breast cancer. Diagnosed in 2011. @xeni on Twitter. email: xeni@boingboing.net.
More at Boing Boing