Kindle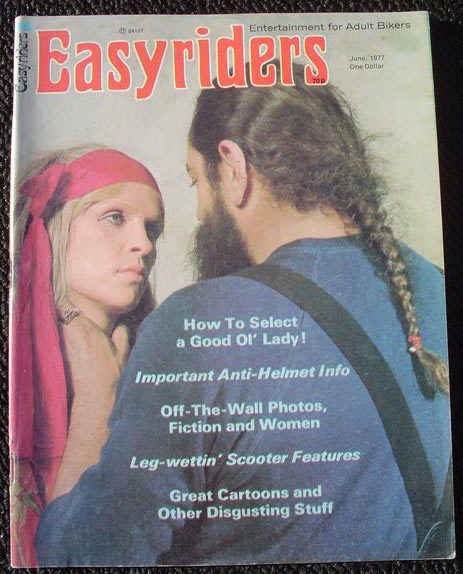 An assortment of 1970s cover scans from the motorcycle magazine Easyriders.
Articles included: "How to Get Rid of Your Woman," "Trouble With Twats," "Why Men Wear Beards," and then: "Positive Prison Reform Plan."
Above, the cover art for an issue which contained a feature article titled "How to Select a Good Ol' Lady." Apparently, the courtship ritual involves strangling her. Then, meth!
Some of the images on the aforelinked link are not work-safe.
(Submitterated by MikeOliveri)
Boing Boing editor/partner and tech culture journalist Xeni Jardin hosts and produces Boing Boing's in-flight TV channel on Virgin America airlines (#10 on the dial), and writes about living with breast cancer. Diagnosed in 2011. @xeni on Twitter. email: xeni@boingboing.net.
More at Boing Boing