Kindle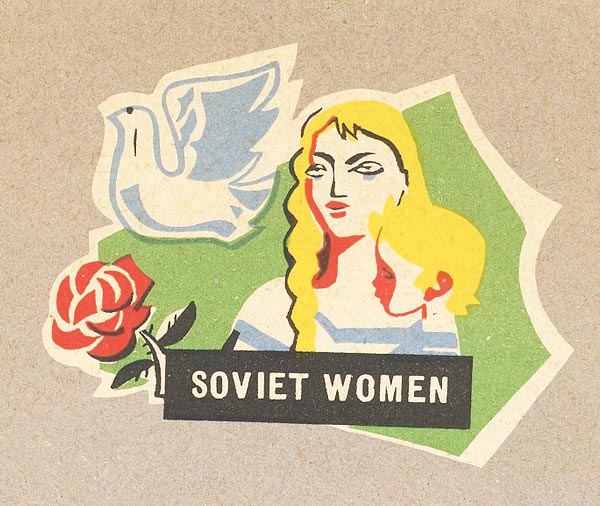 Here's a neat bit of paper ephemera: A brochure of the Soviet pavilion at Expo 58, also known as the Brussels World Fair—which was the first World Fair after World War II. The Soviet pavillion brochure includes period-perfect illustrations, a neat map, and promises of love 'n' leisure in the land of the Reds: "Sputniks and Rockets! Soviet Women!"
Scanned and published to Flickr by user Jericl Cat
(via BB Submitterator, via metkere.com)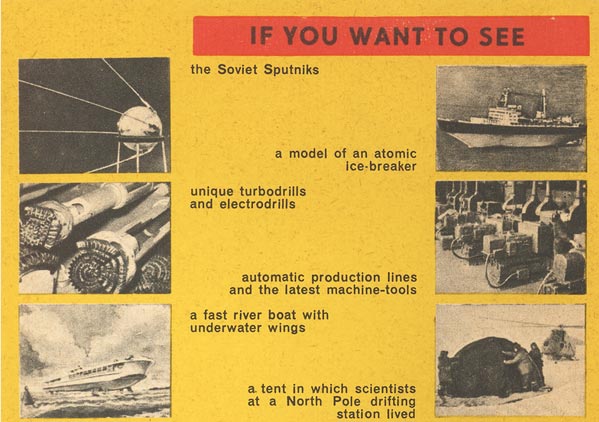 Boing Boing editor/partner and tech culture journalist Xeni Jardin hosts and produces Boing Boing's in-flight TV channel on Virgin America airlines (#10 on the dial), and writes about living with breast cancer. Diagnosed in 2011. @xeni on Twitter. email: xeni@boingboing.net.
More at Boing Boing