Kindle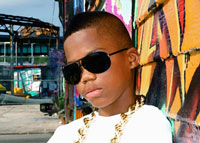 Video Link. "Stop Lookin' At My Moms" [sic], by The Astronomical Kid (Twitter / Facebook)
Buy the song, or the album: Amazon
Etymological note: "moms" is used to refer to one mother, singular; a regional slang term of familiarity and endearment like "pops."
(via Luke Hoverman / Sean Bonner)
Read more in Music at Boing Boing
Boing Boing editor/partner and tech culture journalist Xeni Jardin hosts and produces Boing Boing's in-flight TV channel on Virgin America airlines (#10 on the dial), and writes about living with breast cancer. Diagnosed in 2011. @xeni on Twitter. email: xeni@boingboing.net.
More at Boing Boing