TSA is sad that we don't want them to touch our junk
Read more at Boing Boing
Read more at Boing Boing
Read more at Boing Boing
---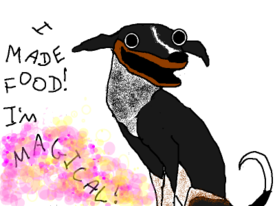 I'm not a dog person. It's not that I don't like dogs, but they're not my thing, and usually I skip over any news-item, blog-post or conversation that contains the word "dog." Not my bag.
---
A photography professor at NYU plans to install a camera in the back of his head for an art project commissioned by a new modern art museum in Qatar.
---
LA-based photographer and adventure travel consultant Howard Goldberg contributed this image to the Boing Boing Flickr Pool: "Snake Charmer with Cobra, in Varanasi, India." This city, in case you're unfamiliar, is considered the holiest place in the world in the Hindu faith, and the center of the world in Hindu cosmology.