Microsoft promises not to sue Kinect hackers
Read more at Boing Boing
Read more at Boing Boing
Read more at Boing Boing
---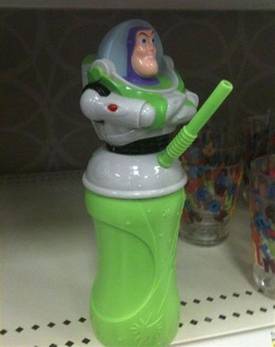 While I'm guessing that there are probably ways of positioning the straw on this Buzz Lightyear sippycup such that it doesn't look like Buzz has an enormous, mutant green bendy-straw boner for your child to wrap her/his lips around, it seems inevitable that a sippycup capable of being configured this would inevitably end up so configured.
---
This insanely complex chart represents securitization auditor Dan Edstrom's best attempt to figure out who actually owns his mortgage: "The following flow chart reverse engineers the mortgage on the Ekstrom family residence.
---
61-year-old Thomas Sawyer is a retired special education teacher, and a survivor of bladder cancer. He says he was "absolutely humiliated," broke down in tears and soaked in his own urine, after a degrading and invasive TSA "pat-down" at Detroit Metropolitan Airport on November 7 caused his urostomy bag to rupture.