Kindle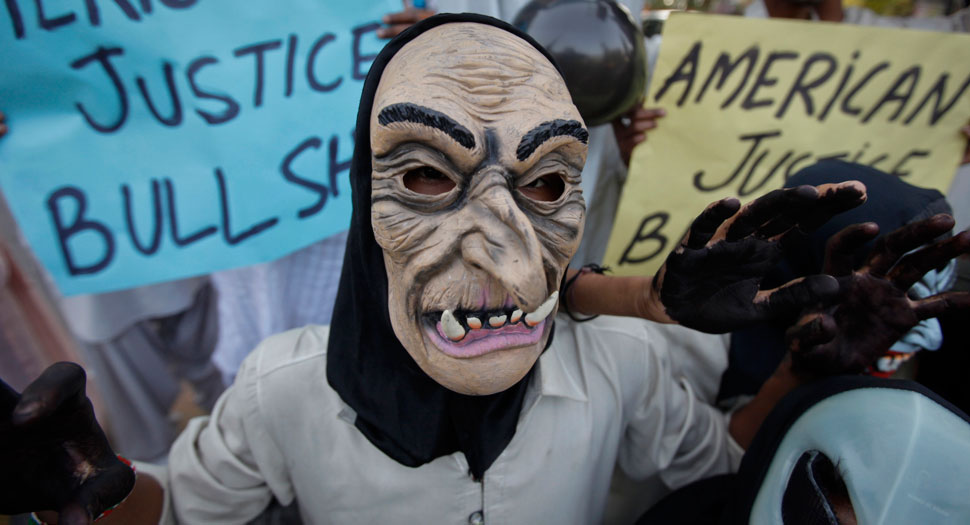 From The New York Times: "The American arrested in Pakistan after shooting two men at a crowded traffic stop was part of a covert, C.I.A.-led team of operatives conducting surveillance on militant groups deep inside the country, according to American government officials."
At the request of the U.S. government, the Times previously held the fact that he was CIA. Only after the UK's Guardian newspaper published this fact, and the White House gave the Times the okay, did the above-linked details go live at the Times.
Photo, above and below: Protesters demonstrate against U.S. citizen Raymond Davis in Karachi this wekend. A Pakistani man is demanding the arrest of a second U.S. embassy employee in Pakistan, his lawyer said on Friday, adding fuel to an incident that has severely strained ties between Washington and Islamabad. The move comes as U.S. officials pressure Pakistan to release Davis, a U.S. consulate employee who is locked in a Lahore jail after shooting and killing two Pakistanis in the city of Lahore last month in what he said was an attempted robbery. Ijaz-ur-Rehman, whose brother Ibad was killed when a U.S.vehicle came to Davis' rescue in the aftermath of the Jan. 27 shooting, filed a petition in the Lahore High Court demanding the car's driver be arrested, lawyer Noman Atiq said.
(REUTERS/Athar Hussain, above; Mohsin Raza, below)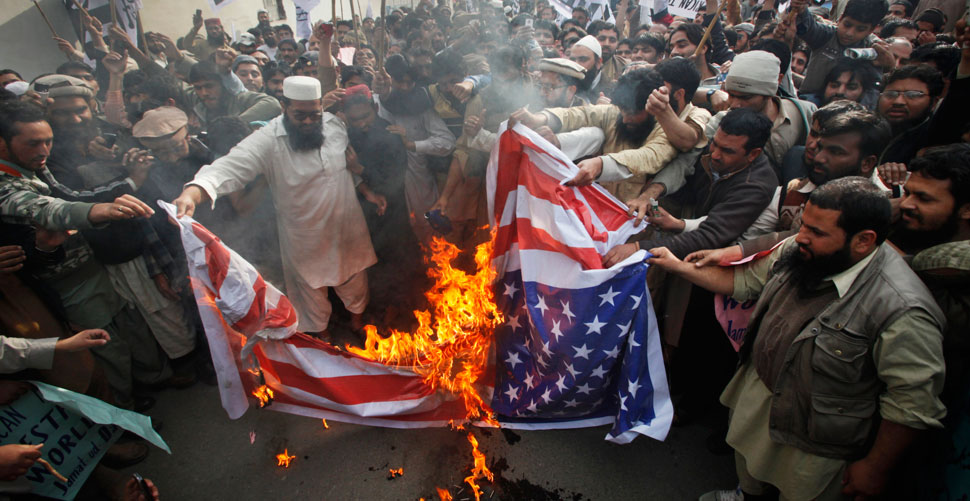 Boing Boing editor/partner and tech culture journalist Xeni Jardin hosts and produces Boing Boing's in-flight TV channel on Virgin America airlines (#10 on the dial), and writes about living with breast cancer. Diagnosed in 2011. @xeni on Twitter. email: xeni@boingboing.net.
More at Boing Boing