Lionel Richie "lost" flyer
Read more at Boing Boing
Read more at Boing Boing
Read more at Boing Boing
---
Our pals at Backyard Brains (makers of the terrific SpikerBox kit, which allows you to study the electrical impulses of insect neurons) are developing circuitry to control which direction a cockroach walks.
---
When I want a substitute for an egg, I insist that the egg be substituted with an egg. (Thanks, Wendy!)
---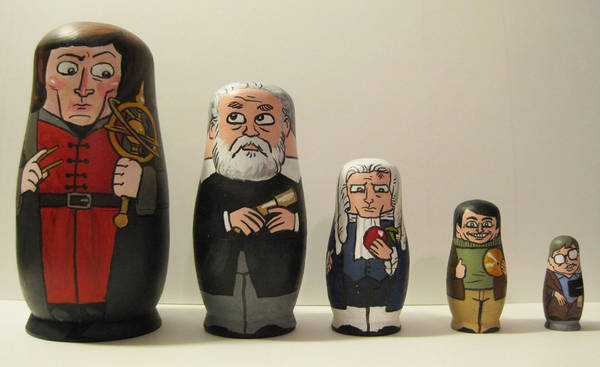 Nate Bellegarde painted a set of blank matrioshka dolls with the likenesses of famous astronomers. It's a gift for his girlfriend, who is studying astronomy.