Read more at Boing Boing
Read more at Boing Boing
Read more at Boing Boing
---
Hart Main, age 13, of Marysville, Ohio has launched a new company to sell "Mancans," candles scented with what he considers manly odors like pizza, sawdust, bacon, and baseball mitts.
---
Frank Munger at the Knoxville News Sentinel is a reporter whose entire beat is devoted to the Department of Energy's Oak Ridge National Laboratory.
---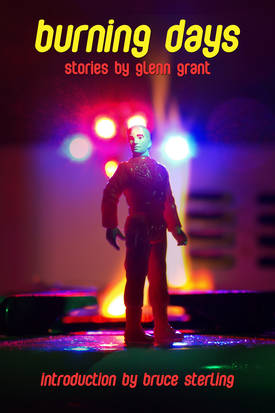 Burning Days is Glenn Grant's cyberpunk science fiction short story collection, and it's got that old school, early days grittiness that made reading books like Mirrorshades and Burning Chrome so exciting: giant junk-mecha pit-fighting in illegal wastelands, secret cyborg cops working noir assassinations; deep greens fighting factional splits at massive post-apocalyptic burningmans; waterlogged climate refugees duking it out with economic crisis lumpenproletariat in the shadow of nanotech seawalls while improvised bombs detonate in the background.