Kindle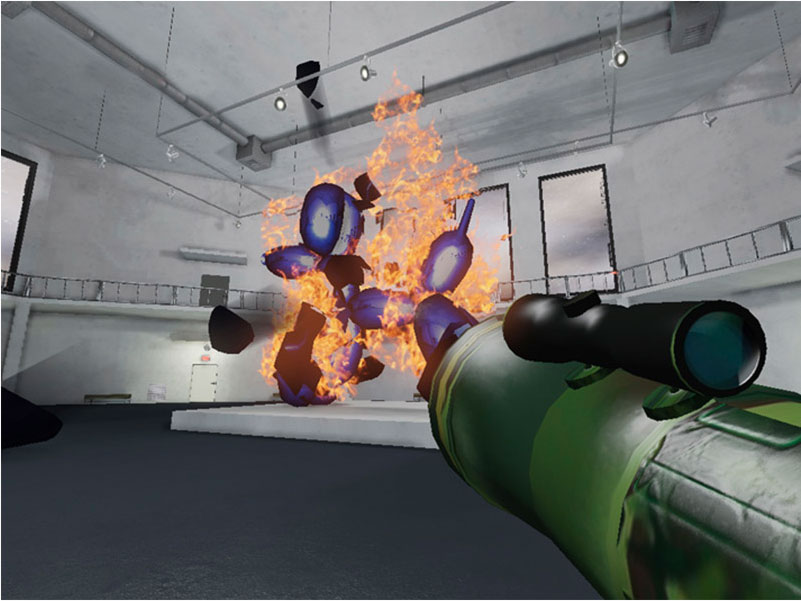 Boing Boing pal Syd Garon points us to a wacky piece of arcade-themed art by Hunter Jonakin called "Jeff Koons Must Die."
"It's a 80's style video cabinet with a first-person-shooter game he created, where you run around a museum shooting Jeff Koons' work," says Syd. "It's pretty fucking awesome. Koons comes out to stop you, Big Boss style. I love that you end up fighting an endless wave of lawyers." From Jonakin's website:
The game is set in a large museum during a Jeff Koons retrospective. The viewer is given a rocket launcher and the choice to destroy any of the work displayed in the gallery. If nothing is destroyed the player is allowed to look around for a couple of minutes and then the game ends. However, if one or more pieces are destroyed, an animated model of Jeff Koons walks out and chastises the viewer for annihilating his art. He then sends guards to kill the player. If the player survives this round then he or she is afforded the ability to enter a room where waves of curators, lawyers, assistants, and guards spawn until the player is dead. In the end, the game is unwinnable, and acts as a comment on the fine art studio system, museum culture, art and commerce, hierarchical power structures, and the destructive tendencies of gallery goers, to name a few.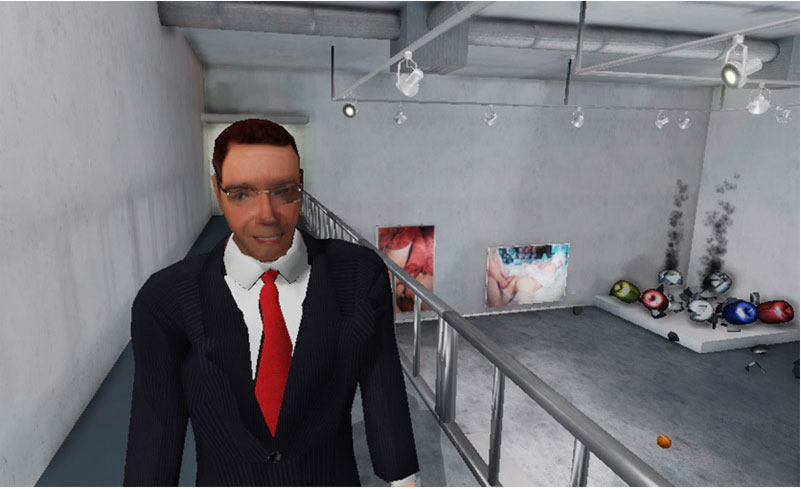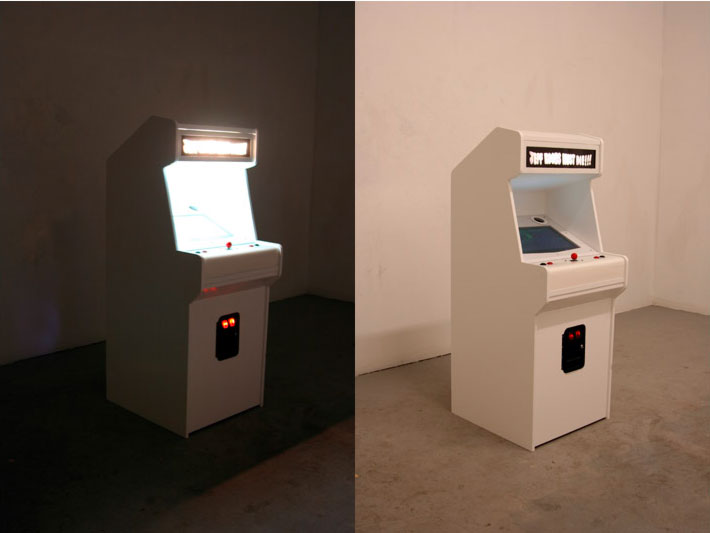 Boing Boing editor/partner and tech culture journalist Xeni Jardin hosts and produces Boing Boing's in-flight TV channel on Virgin America airlines (#10 on the dial), and writes about living with breast cancer. Diagnosed in 2011. @xeni on Twitter. email: xeni@boingboing.net.
More at Boing Boing