Nothing Really Mattress
Read more at Boing Boing
Read more at Boing Boing
Read more at Boing Boing
---
The fine folks at COILHOUSE magazine (mentioned many a time here in the past, and who featured Xeni and Boing Boing Video in issue 3 have just put made available for the first time all five back issues as DRM-free PDF downloads. Issues are $5 each or $20 for all five, with promises that the funds from this will go directly into the production of issue number 6. The COILHOUSE team are some of my favorite people; if you missed picking up the printed versions when they were available, now is your chance to catch up.
---
Artist André Lassen's created a set of sinister, skeleton-adorned flatware that Raven Armoury is selling in stainless steel or bronze (a carving set is coming soon).
---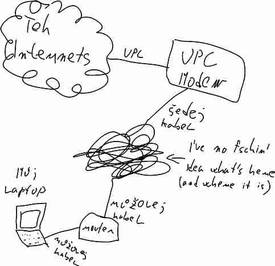 Canada's cable-based ISPs have filed regulatory comments on their "Usage-Based Billing" model that caps bandwidth use and then charges high rates for overage.