Motorcycles made from watch parts
Read more at Boing Boing
Read more at Boing Boing
Read more at Boing Boing
---

A reader writes, "In a beautiful twist of irony, New Zealand parliament member Melissa Lee has been caught in a copyright quagmire.
---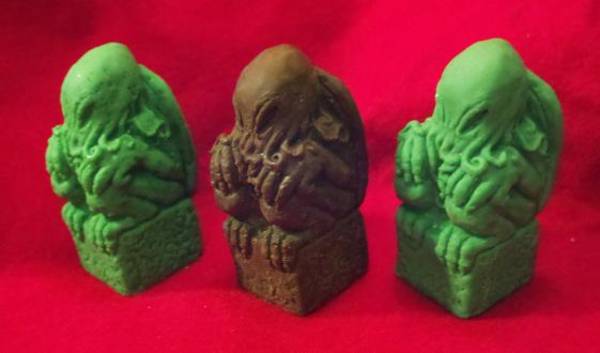 I lamented the fact that the chocolate Cthulhu was just an April Fool's joke. Now, they are real. And green!
CHOCOLATE CTHULHU IDOL (Thanks, Lovecraftsman!)
---
Shit Harper Did is a website that sums up the greatest misses of Canada's corporatist lickspittle PM Stephen Harper, who is up for re-election.